Sep 6, 2020
Air conditioning (often referred to as AC, A/C, or air con) is the process of removing heat and moisture from the interior of an occupied space to improve the comfort of occupants. (Source-wikipedia)
Daikin Industries, Ltd. is a Japanese multinational air conditioning manufacturing company headquartered in Osaka. It has operations in Japan, China, Australia, United States, India, Southeast Asia, Europe, Middle East, Latin America, and Africa.
According to Leading air conditioner maker Daikin Industries Ltd., most units only circulate air already in the room and do not ventilate. So the company recommends occasionally opening windows even when using air conditioners.

This may strike some people as a waste of energy. But a Daikin official is of the opinion, there are ways to limit power consumption. For example, air conditioners consume a lot of energy when we turn them on, so it is actually more efficient to keep them on even when windows are opened.

According to the official, energy consumption will increase if we open a window and an influx of outside air pushes up the room temperature. This is a particularly big risk in hotter climates. So he says it's important to set your air conditioner at a slightly higher temperature than normal before you open any windows. This will help keep energy consumption down.

There are specific ways of opening windows to improve ventilation.

Window and door manufacturer YKK AP Inc. has launched a page on its website showing how to properly ventilate rooms.

The company suggests opening two windows instead of one, ideally ones that are "diagonally opposite each other."


Tips of Ventilation suggested by Daikin
The standard length of time and frequency to ventilate a house by opening windows is about 5-10 minutes per hour.

However, the speed in which air is discharged outside a building varies depending on such factors as window size, area of the room and type of pollutants floating indoors.

For this reason, it is difficult to accurately determine ventilation effectiveness and the degree to which ventilation can reduce the risk of infectious diseases.

Also the effect is higher when ventilation is performed twice an hour for five minutes than when it is performed once every two hours for ten minutes.

Consequently, the more often you ventilate your house, the greater improvement you will see in ventilation effectiveness. For those worried about pollen, when ventilating with an open window, placing an air purifier near the window is somewhat effective in keeping pollen from entering the room. Lace curtains are also an effective measure against pollen.

METHOD FOR OPENING WINDOWS TO CREATE AN AIR PASSAGE

When ventilation is performed by opening windows, it is better to open two windows instead of one in order to create an air passage for efficient ventilation. It is even more efficient if the two windows are diagonal to each other.


Good Example - It is efficient to open windows that are diagonal to each other.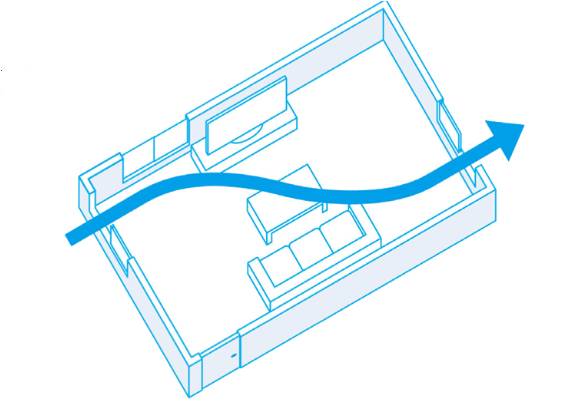 Opening two windows positioned closely to each other will prevent air from flowing through the entire room.


Bad Example - Inefficiency results from opening nearby windows due to the small area in which air circulates.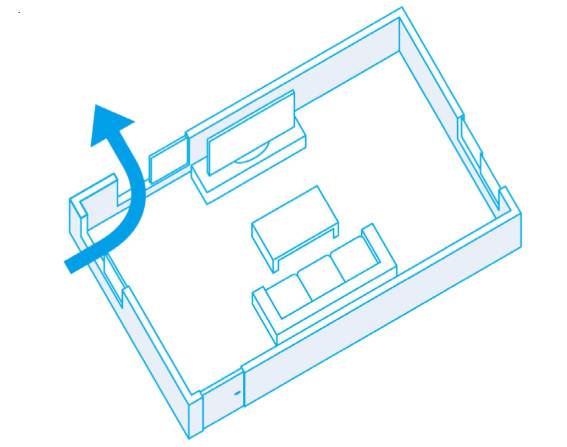 When it is difficult for a breeze to flow into the room, adjust the width that the window is opened. Meaning move sliding window panes to the middle, to create openings on either side.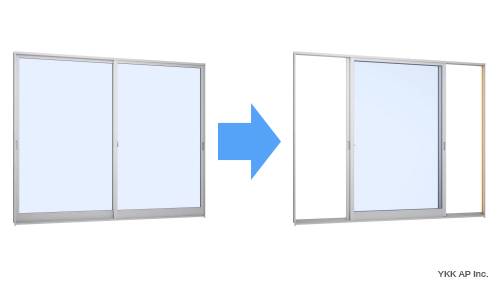 For a room with only one window, place a fan towards the window to create breeze.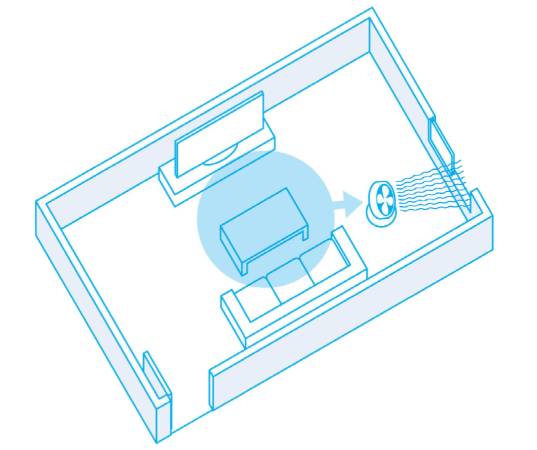 When a room has no window, you can open the room door and place a fan to enable the flow of air outside the room.The air from other rooms is also effectively discharged outside the house by operating a ventilation fan for a bath or lavatory.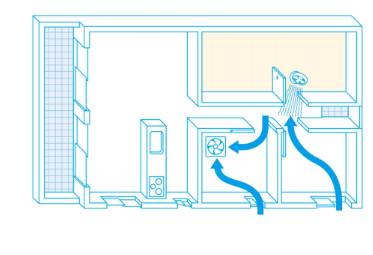 Open the windows on the entrance side and balcony side. and be sure to open the doors along the air passage.

Precisely, you can combine two methods for ventilation. One is open the windows and create an air passage and other is use ventilation fan in the kitchen.

This will enable you to make efficient ventilation in your home.

Source: www3.nhk.or.jp, www.daikinindia.com



Share This:





Learn Python Language- Click on 'OFFERINGS' Also Read all Latest News & Articles







Source: www3.nhk.or.jp, www.daikinindia.com