December 2018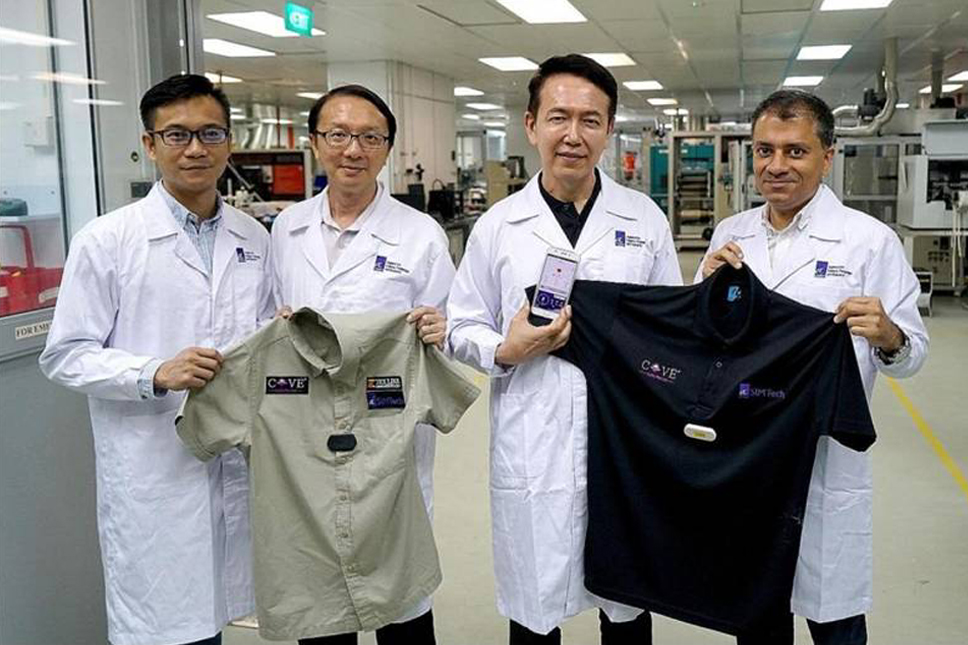 Technology is rapidly progressing beyond our expectations. It seems technology has limitless boundaries. Sometimes we do read that technology may be a big threat in coming days. Hence one needs to understand the use of technology at right time and for right purpose. Innovative technology is transforming lives as well as businesses. Almost each and every new innovation in technology results as a big breakthrough.

A Singapore based startup Ka-Ha ( A smart wearable technology company that provides an end to end IoT (Internet of Things) platform for brands to launch smart wearable products) alongwith a textile company Tex-Line made a SMART-T SHIRT which can track and record fitness data for example heart rate, step counts, calories burned etc. A-STAR (Agency for Science, Technology and Research) is also helping in the said project. The fitness data like heart rate, electrocardiography (ECG) to detect cardiac abnormalities will monitor through a users' mobile phone by using SMART-T SHIRT that connects to an app.


SMART-T SHIRT FRAMEWORK
This SMART T-SHIRT has two layers i.e. Outer layer and Inner layer. Outer layer is made of the typical sportswear material and the inner layer possesses carbon electrodes which are key sensors used to capture one's vital signs. These electrodes are made at A-STAR's SIMTech premises..
The material of the patent pending product also allows for sustainable washing. According to Lok Boon Keng , Program manager- the current material is not sustainable in high wash environment, so they are looking for a unique formulation that enables more than 100 washing cycles.
SMART-T SHIRT DATA MONITORING
According to the developers, the app can serve as personal coach and also customize training programmes that are one's need based on fitness level. It can also be used by hospitals to monitor patient's fitness and also by "uniform industry" supplying to corporates to monitor workers' performance & health. Even children and Senior citizens too can use it.
TESTING & REVIEW
A prototype of the same SMART-T SHIRT was recently tested in Singapore during an event called Annual One-north Run on Sunday December 2, 2018. Among 2500 runners about 100 wore SMART-T SHIRT. According to a spokesperson, developers aim to market the product by mid next year. The expected price would be 20 to 30 percent expensive than a regular sports apparel outfit. Developers have also taken feedback from the participants who wore SMART-T SHIRT during the event. Participants appreciated the features but were of the opinion that the design could be improved upon. Therefore the Product has lots of potential.
Also Read : ARTIFICIAL MOON TO ILLUMINATE STREETS.......
Share This:
To Know About Free Online Learning Resources in India Contact Us at +91 9967646987 / 9967001619 or Email us at clrnandshr@gmail.com