April 2019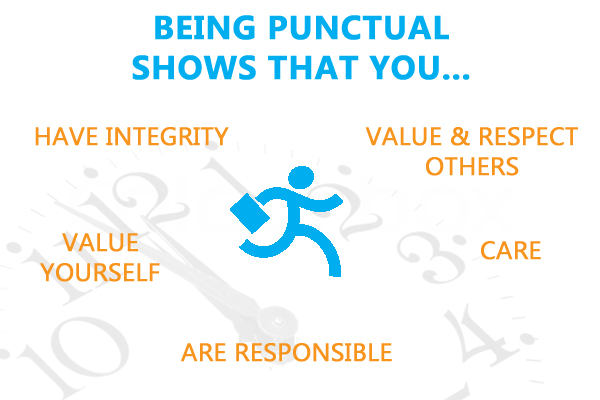 Image Source : theissuesoflife.com
Desire for punctuality is a virtue. It is an important component to success. Majority of us hold this view. Nations around the World have different approach towards punctuality. It is observed and found that Germans are very much punctual. Punctuality is imbibed in their culture. That is why it is considered that they are masters of planning. Infact, in history, Germany is one of the first heavily industrialized countries in the World. It is because they give more importance to business ethics and strict laws. Unethical behavior and practices diminishes all future business relations. Here are few examples which show the seriousness of Germans towards punctuality.

In 2018, one train was delayed for every four trains; operated by the German state railway operator. It costs heavily to the operators. They had to pay Euro34.6 million (39.2 million dollar) as compensation to passengers for train delays. An average of Euro20 was paid to around 2 million passengers. Company made a statement that most of the delays occurred, due to bad weather conditions such as storms, lightning, strikes and an unusually dry summer.
In other instance, a woman commuter knitted a scarf to represent the long delays of the trains run by the company. This woman had knitted two rows per day; that is gray for less than 5 minutes, pink for 5-30 minutes and red for delays of more than 30 minutes. According to a Weber post, the woman commuter put up auction of the scarf and sold it for Euro7550 (8660 dollar). She gave this money to a charity called Bohnhofsmission, which assists people in need at railway stations across Germany.

Even in Japan and South Korea, people give value to punctuality. They always reach for business meetings before time. Delay or late arrival is considered a sign of disrespect. In Japan, if train arrives one minute late at the destination point, it is considered late. They immediately identify the reason and apologize for the same. Similarly China also believes in punctuality, if someone has a meeting at 9am; it is advisable to reach 5-10 minutes early and report to the reception desk. Australians are also considered to be punctual, being late or delay is considered uncivilized behavior.
In United States too commitment is very much important. It is important to be punctual for meetings, classes and even for social gatherings. Punctuality sets the credibility and reputation of an individual. Although in United Kingdom; values, mannerism and style are most important alongwith it, they also give equal importance to punctuality. Singaporeans are also very punctual and expect the same from their counterparts.

In India, culture is reasonably flexible about punctuality in some of the places. At the same time some of the business houses give more importance to punctuality in their work culture. In Malaysia time delay is not an apologetic proposition. In many Middle East countries, people think that time is servant but not master. If you have come to a meeting and look at your watch, it indicates disrespectful behavior. Moreover, in Italy, fashionable dressing, relationship and trust are more important than punctuality.


In conclusion, punctuality is one of the foundations for success. Adherence to punctuality shows credibility and sincerity of purpose. Dr. A P J Abdul Kalam, Former President of India stated, "Punctuality is not about being on time but it is about respecting your own commitments".


Also Read : SMART FITNESS T-SHIRT
Share This:
Get More Information About Cognitive Online Teaching Techniques Contact Us at +91 9967646987 / 9967001619 or Email us at info@clrn-shr.com